 Our goal is to make you successful. Our patented clinch tooling systems are designed to work in your progressive and transfer dies. They install the clinch fasteners into your stamped part as it is being produced. This may sound complex but let us ease your concerns.

Our systems use a simple design and standardized components that makes it a natural part of your process. Read more to learn about what special features we have that set our systems apart from the competition.

No matter which one of our Clinch processes you choose, you will find each produces high-quality products with extreme precision and accuracy.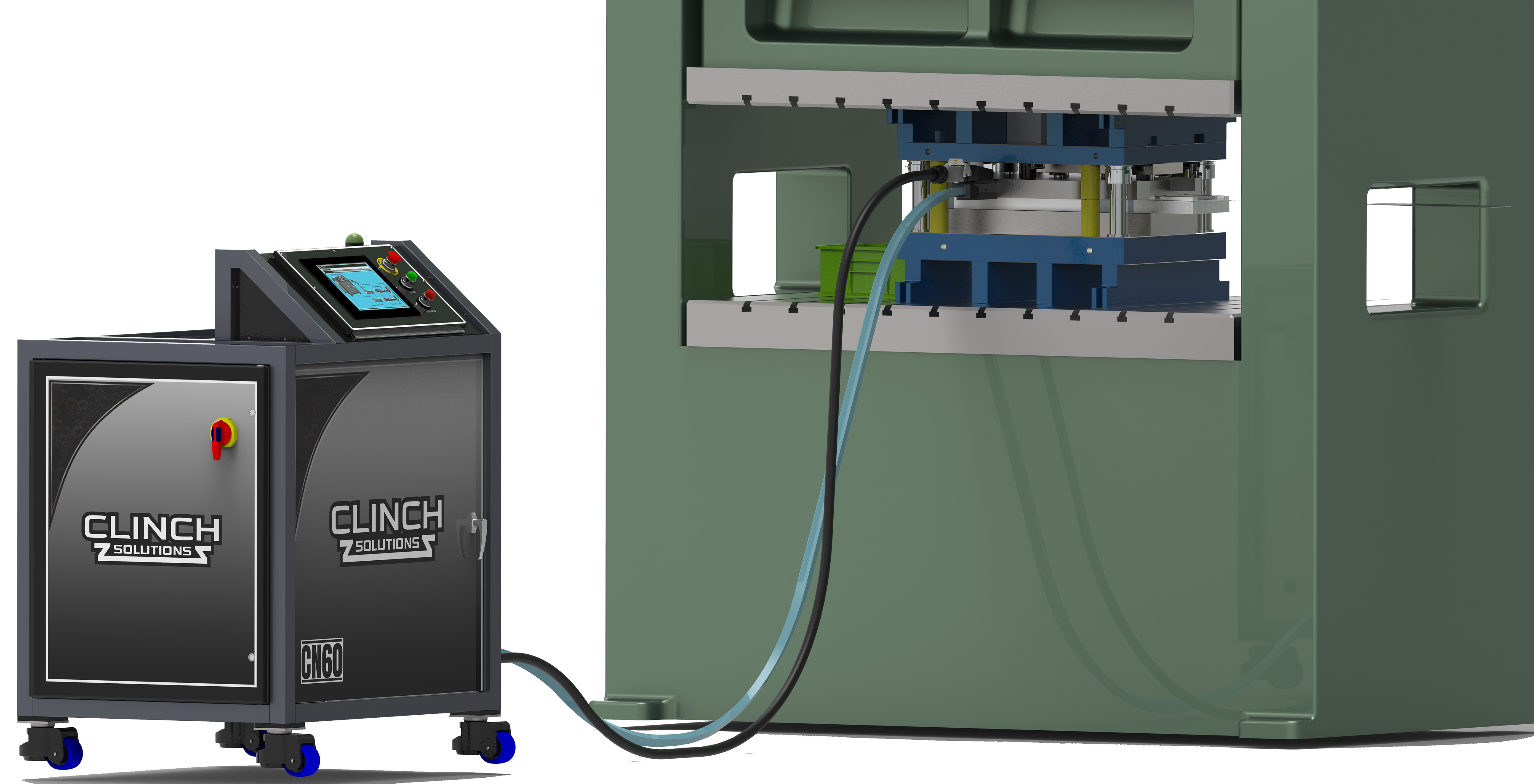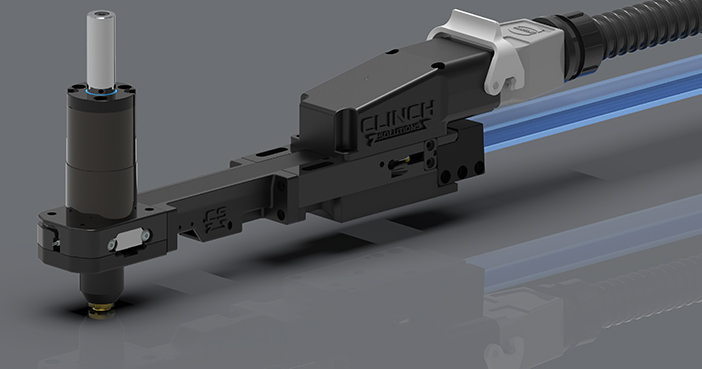 In-Die Insertion Tooling
Installs fasteners up to 60 strokes per minute.

Process Monitoring:
Available as an add-on option that is used as online quality control.

Quick Changeout Feature:
Our quick-change connector combines both pneumatic and electrical fittings into one single connection for a simple plug and play operation.

Engraved Part Numbers:
Located on the outside of each part for easy reordering.

Multiple Fastener Types:
Tooling can be designed to fit any type of self-clinching fastener.
Feed System
Compact Design with Large Casters:
This design takes up less floor space around your press and has large casters for quick changout during die changes.

User Friendly Interface:
A larger touch-screen which allows the operator to see the entire clinch process from the dashboard. This allows you to have process monitoring at your fingertips and make changes to the process as the press is running. It also has maintenance manuals, start up and troubleshooting guides to aid new operators.

Embedded Hopper:
Every unit comes with an embedded hopper that holds up to twenty times the amount of clinch fasteners compared to a standard unit. This allows your feed bowl to work constantly from the first fastener to your last.

Durable Welded Frame:
Our feed systems are built to last through the ruggedness of your press room. It starts with a 1" thick ground plate that the feed bowl system sits on. It then has a tubular frame that holds the outer shell and components for a durable design.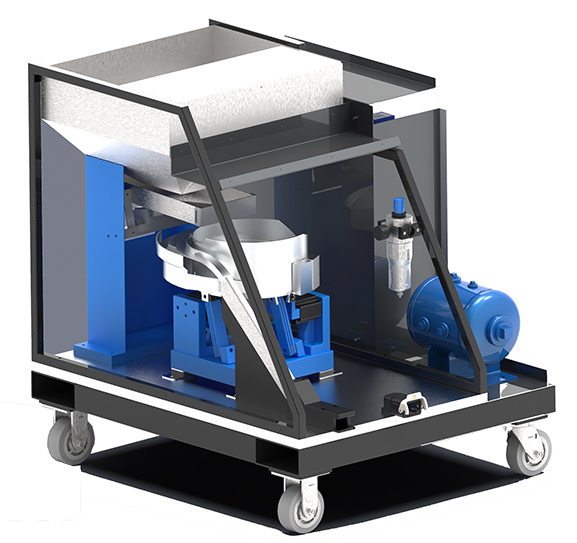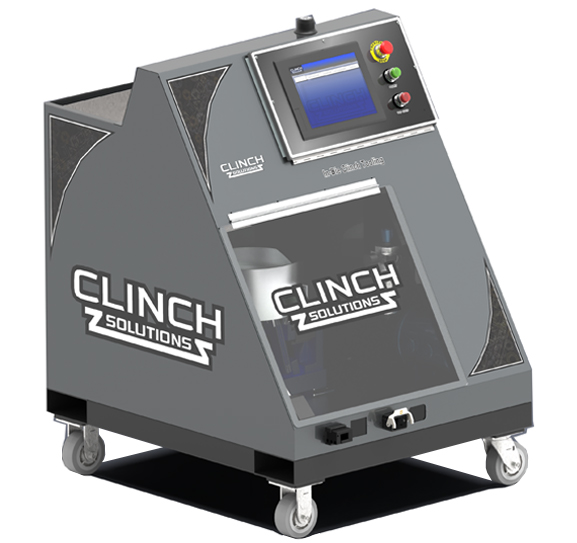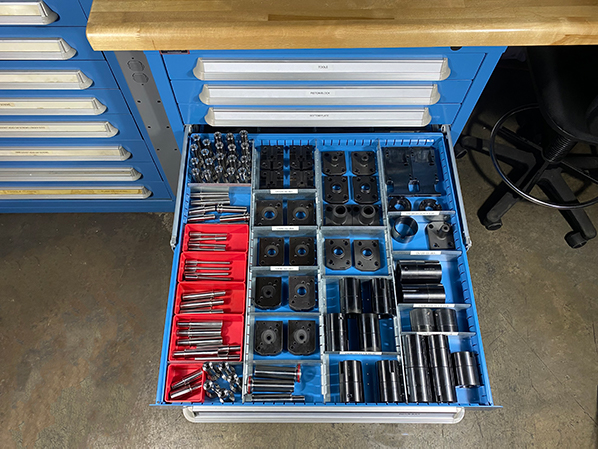 Spare Parts Inventory
In order to keep your machines running as smooth as possible, we have a large supply of spare parts ready to be shipped to you if needed. By providing a quick delivery of these parts, you can reduce or eliminate the need to have a spare parts inventory yourself.

Whether your system is recent or old, we are capable of supplying all the spare parts needed to maintain or repair it. With engraved part numbers on each part, reordering can be fast and simple.
Copyright © 2021 Clinch Solutions, All rights reserved.